aBulletin comes as part of the Bulletin module of ACMS, and is an application for use on iPads,  Android tablets and smartphones that enables a candidate to receive notices in the field. Push notifications identify the availability of new material that can then be downloaded, reported as read, and stored locally for reference.
Users of the app have access to the following features:
View available bulletins with information about dates notified, downloaded, and viewed/shared
Search and sort Bulletins by: Importance; Category; Name; Favourites
Select a bulletin in order to download, view, sign or share
Bulletin versions are automatically deleted when they are superseded by a new version and/or they reach their expiry date
Sync with ACMS
The app will receive notifications from ACMS when a new or updated bulletin is available

Screenshots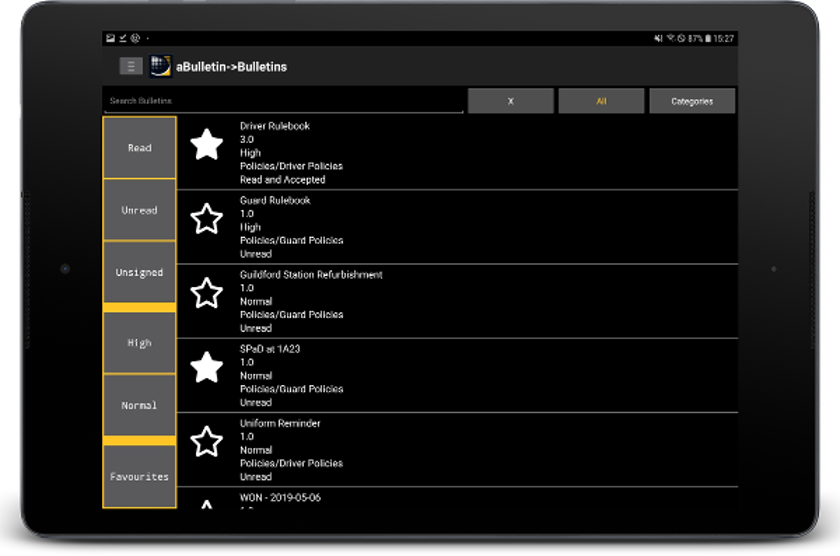 Platform/Device Support
aBulletin is available for iOS and Android tablets.
Unlike other ACMS apps, aBulletin is designed for use on smartphones as well as tablet devices.